VPS 1 in the fight against microplastics
With the smallest single flow twin screw pump, the VPS 1, Fristam Pumpen Schaumburg GmbH has supported the Institute of Energy and Environmental Engineering e.V. (IUTA) located in Duisburg, Germany.
As part of the BMBF-SubμTrack project for the research focus "Plastics in the Environment", Matin Funck's doctoral thesis investigates the concentration of microplastics in water bodies (rivers and lakes) and in wastewater treatment plants. For this purpose, a plastic-free cascade microplastic filtration with a VPS 1 is used as sampling. In the core, the water is sucked in from water bodies or in the sewage treatment plant and conveyed by special screening filter units (about 5m³/h) and returned again.
The smallest of the VPS series is a single-flow twin screw pump, which is ideally suited for these purposes. Due to the very good "suction properties", the VPS manages to suck in the water even in rough terrain (see pictures below). In addition, there is the gentle conveying by the VPS – so it can be guaranteed that existing microplastics are not destroyed/crushed by the pump and thus the microplastic particles are not changed. This ensures the suitability for thermoanalytical and microspectroscopic examination methods. The very low-pulsation conveying characteristic also contributes to the fact that the filter units can be used optimally.
Thus, the VPS twin screw pump contributes to the development of precise analysis methods in the fight against microplastics in water bodies and wastewater – because without knowing where we stand, the topic of microplastics cannot be fought efficiently.
Rene Linck
Fristam Pumpen Schaumburg GmbH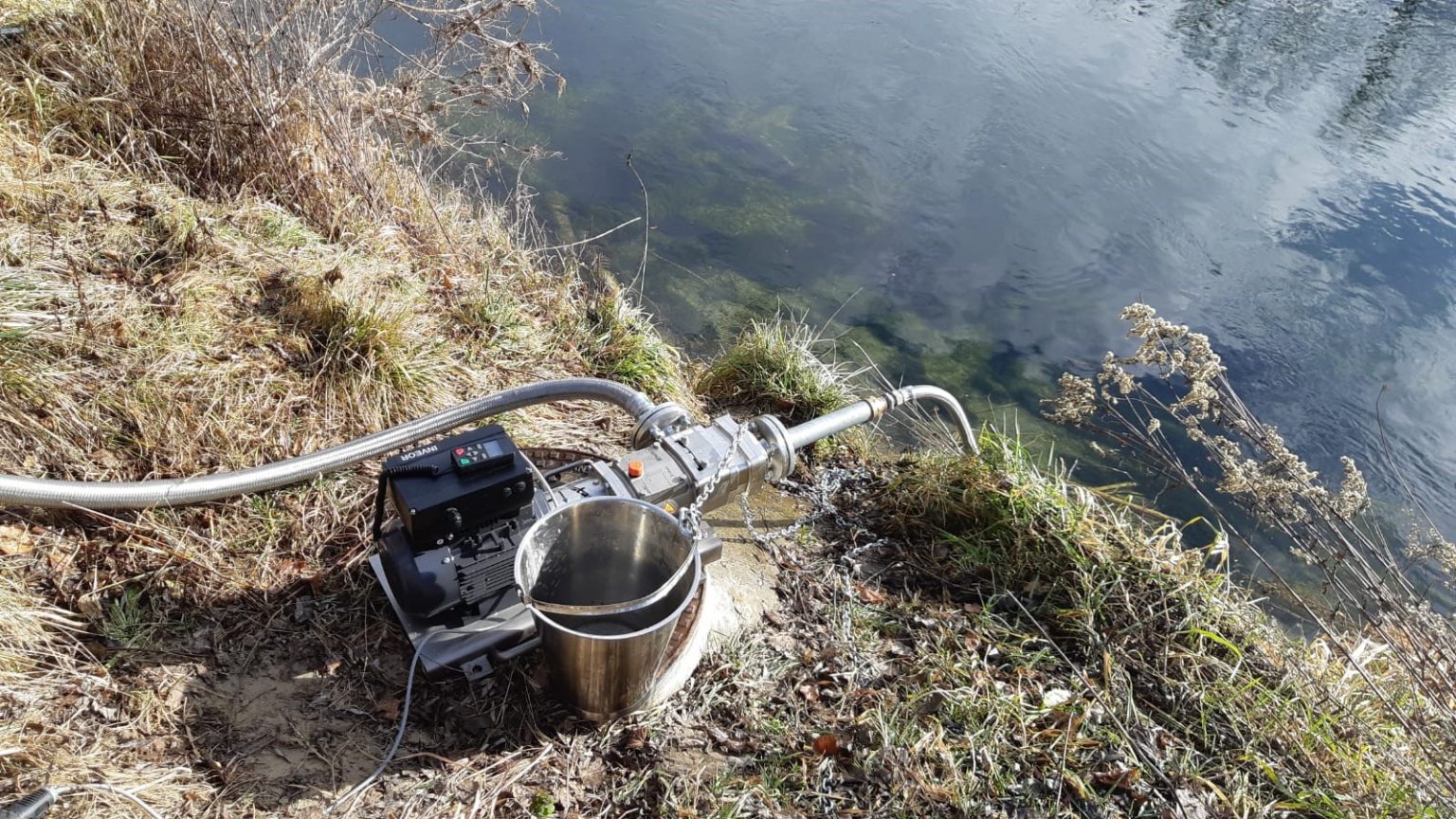 Bild2: Probenentnahme in einem Klärwerk