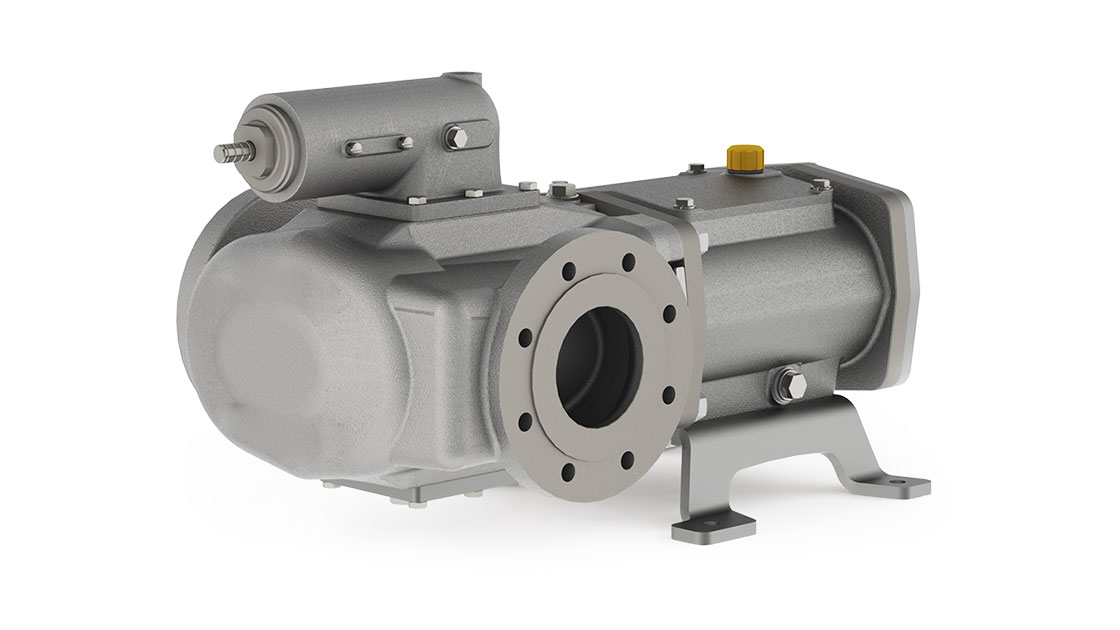 VPSI
The inline version of the VPS, known as the VPSI, is particularly easy to install. Its cast pump housing in different materials means that it can be easily integrated into pipelines without any offset. Individual components and wearing parts are easy to replace. The single flow pump technology is available in three sizes and is suitable even for smaller flow rates.
The advantages at a glance
Conveying elements run contact-free which means abrasion-free and safe to run dry
Stable characteristic curve in the event of changing operating parameters, even with low flow rates
Trouble-free transport of low to highly viscous products (e.g. ethanol at 0.6 mm²/s or asphalt at 74,000 mm²/s)
Pressure and suction without changing pumps, suction performance up to 1-1.5 NPSHa
Gentle, virtually pulsation-free liquid transport without crushing or turbulence
Designs available in a wide variety of material combinations, in compact size, ATEX or TA Luft [Technical Instructions on Air Quality Control]
It is possible to use an integrated circulation valve to protect both the pump and the piping.
VPSI figures:
| | |
| --- | --- |
| Flow rate: | up to 180 m³/h |
| Suction pressure: | up to -0,75 bar |
| Differential pressure: | max. bis zu 25 bar |
| Viscosity: | 0,5-100.000 mm²/s |